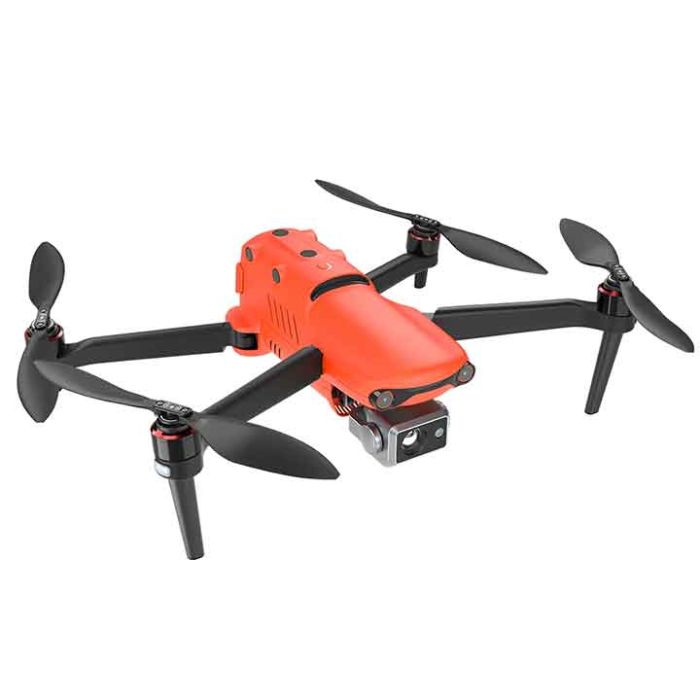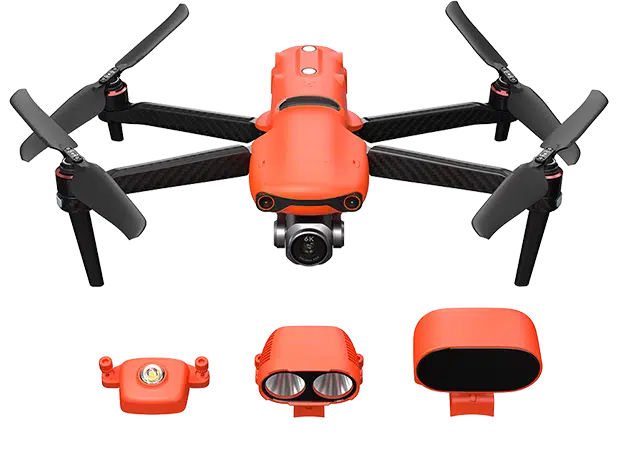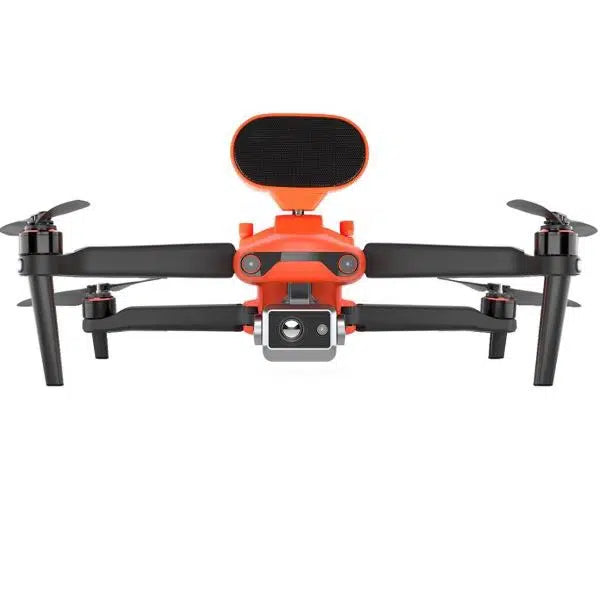 Autel
Autel EVO II Dual 640T Enterprise
Optimize your workflow with our toughest EVO II yet, bulked up with new accessories and camera features to meet the demands of professionals in every industry from firefighting to construction.
With a foldable design that can be deployed in seconds and easy-to-use controls that can be operated with a single hand, the EVO II Enterprise provides a surefire way to increase efficiency without increasing stress.
Built on the back of Autels popular EVO II, the Enterprise series introduces some exciting new features to the airframe to improve mission performance and versatility. The introduction of carbon fiber arms, larger motors, and specially designed larger propellers mean:
4x Optical 16x Digital Zoom Capability
Adjustable Aperture Range of f2.8 to f11
42min Max Flight Time
13klm Max Transmission Range
72klm/h Max Speed
17m/s Max Wind Resistance
40*512 Thermal Imaging Sensor
48MP Visual Camera
Multiple Display Modes: Visual, Thermal, Picture-in-Picture

EVO II Dual 640T Enterprise has built-in infrared sensors and high-speed processors, provides a variety of temperature measurement functions, easy to interpret temperature data
Collect high-definition images from a safe distance with 16x digital zoom that supports 4x lossless zoom (EVO II Dual 640T Enterprise).
Detects the presence of any manned aircraft nearby emitting an ADS-B signal, giving the operator enough time to take evasive measures to avoid mid-air collisions.
Easily maneuver around obstacles, plan paths through complex terrain, or build three-dimensional maps using the 19 sets of sensors covering the airframe.
Lock on to an object moving at high speed and predict its trajectory with ease, or use the eye in the sky to identify up to 64 objects at once.
The EVO II Enterprise's flight performance has been fully optimized thanks to its new power system and carbon fiber structural design. Equipped with an industry-leading dual-frequency image transmission system, the unit also provides stronger anti-interference capabilities and stable transmission of high-definition images up to 1080p.
This Autel EVO II Dual 640T Enterprise Drone comes with a full Autel Australian warranty.