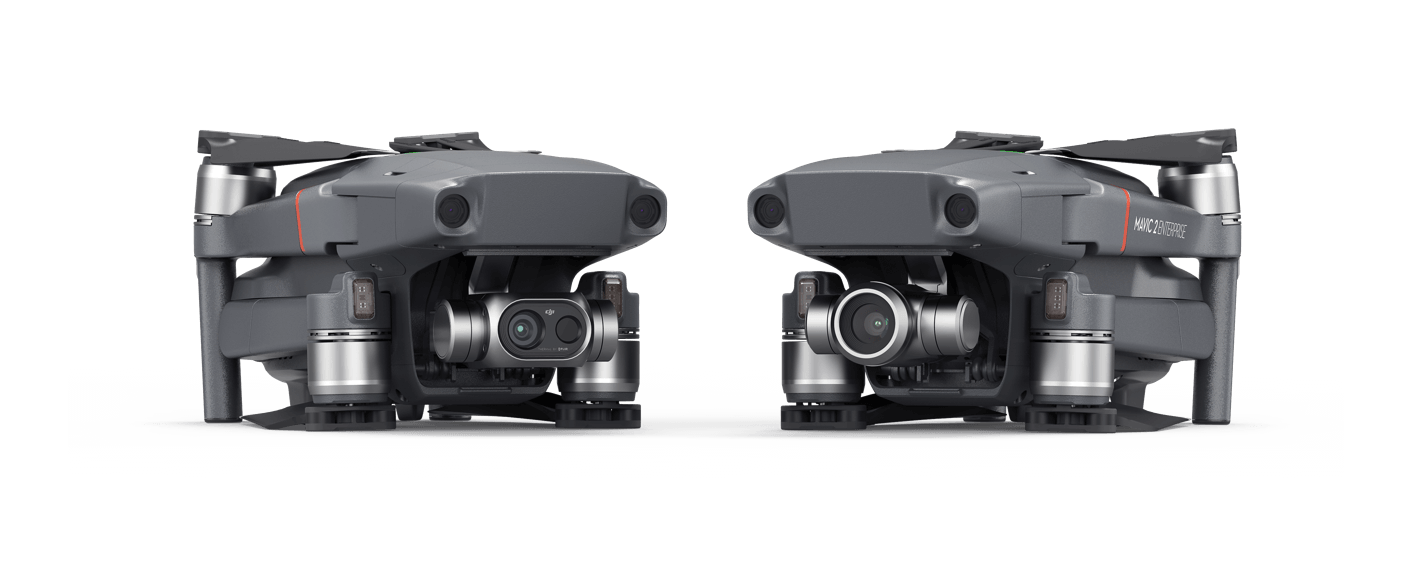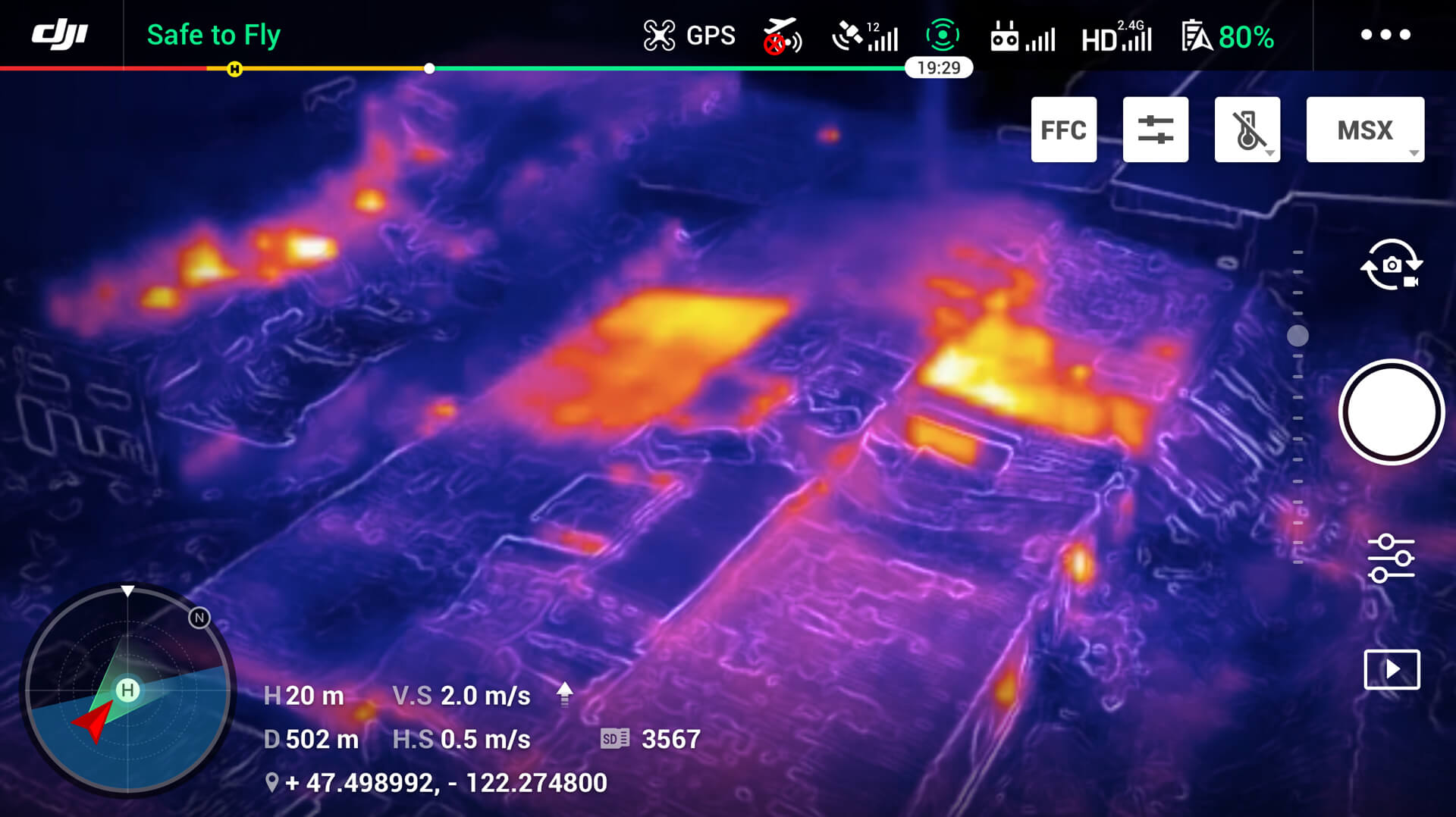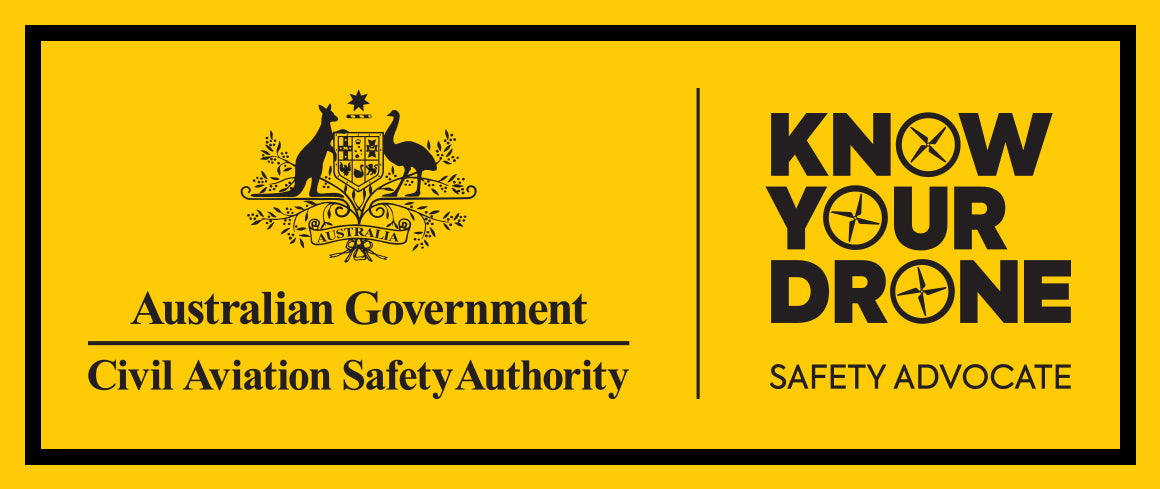 DJi
DJI Mavic 2 Enterprise - Dual Edition
Introducing the latest addition to the Mavic 2 Enterprise Series – the Mavic 2 Enterprise Dual – a portable industrial drone equipped with powerful, side-by-side visual and thermal cameras that provide commercial pilots a reliable tool to operate better, safer and quicker in challenging environments.
Developed in partnership with FLIR Systems, the Mavic 2 Enterprise Dual features the compact design of DJI's Mavic 2 Series drones with the same array of advanced controls and accessories found in the Mavic 2 Enterprise. The Mavic 2 Enterprise Dual allows users to measure temperatures and conveniently store images and temperature data for efficient reporting and analysis, adding immediate value to a range of industrial or time-sensitive operations today from utility inspections to emergency response.
Powerful and Portable Thermal Imaging
Mavic 2 Enterprise Dual features a three-axis gimbal stabilized camera housing a side-by-side 4K sensor for capturing visible light and a FLIR imaging sensor for capturing thermal data. Together these sensors allow pilots to perform flights at night, as well as fly in complex daytime conditions like fog and smoke. Users can select from multiple intelligent display modes in the DJI Pilot flight control app to visualize data from the dual-sensor camera:
• FLIR MSX – A new feature that combines data from the visual and thermal cameras in real time to enhance visual details, helping pilots quickly identify and interpret critical data that may not be immediately visible to the naked eye.

• Spot Meter – Displays the average temperature of an object, helping pilots monitor and measure critical or hazardous objects while maintaining a safe distance.
• Area Measurement – Displays the average, lowest, and highest temperature, as well as the corresponding locations of each area, allowing inspectors to quickly assess objects and determine if an asset may be overheating.
• Isotherm – Allows pilots to designate specific temperature ranges to be displayed using a custom color palette so objects within the range relay higher contrast and better visibility. This feature includes custom profiles to aid search and rescue pilots in identifying people and to help firefighters identify hot spots in fires, as well as a custom profile setting for added flexibility.
The Mavic 2 Enterprise Dual is compatible with the full line of Mavic 2 Enterprise accessories, including Spotlight, Speaker, and Beacon. It also comes with the same features as Mavic 2 Enterprise, like Data Security, GPS Timestamping , DJI AirSense, Ocusync 2.0.
If you own a drone, it's important that you understand the rules that keep you and others safe. Visit
knowyourdrone.gov.au
to find out more