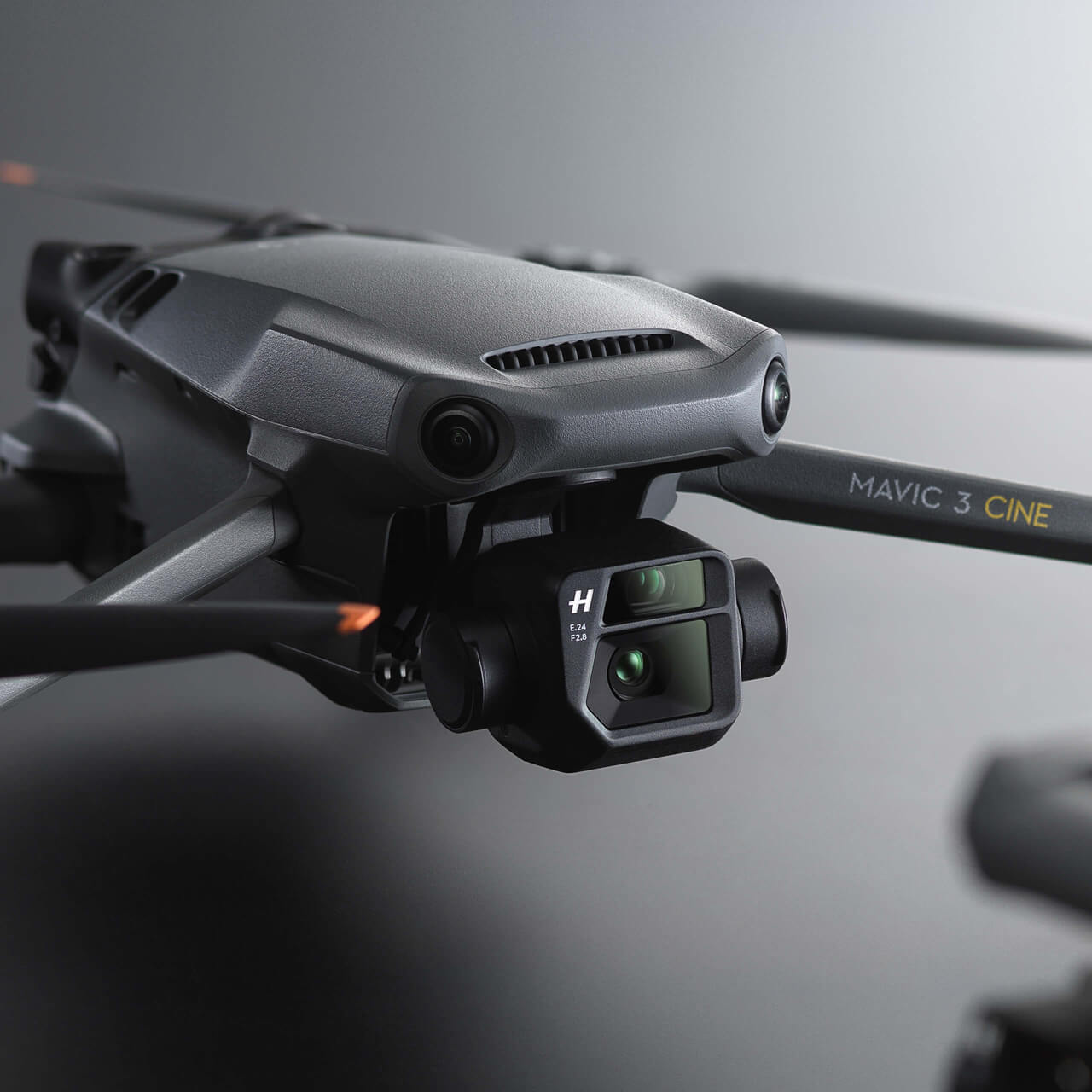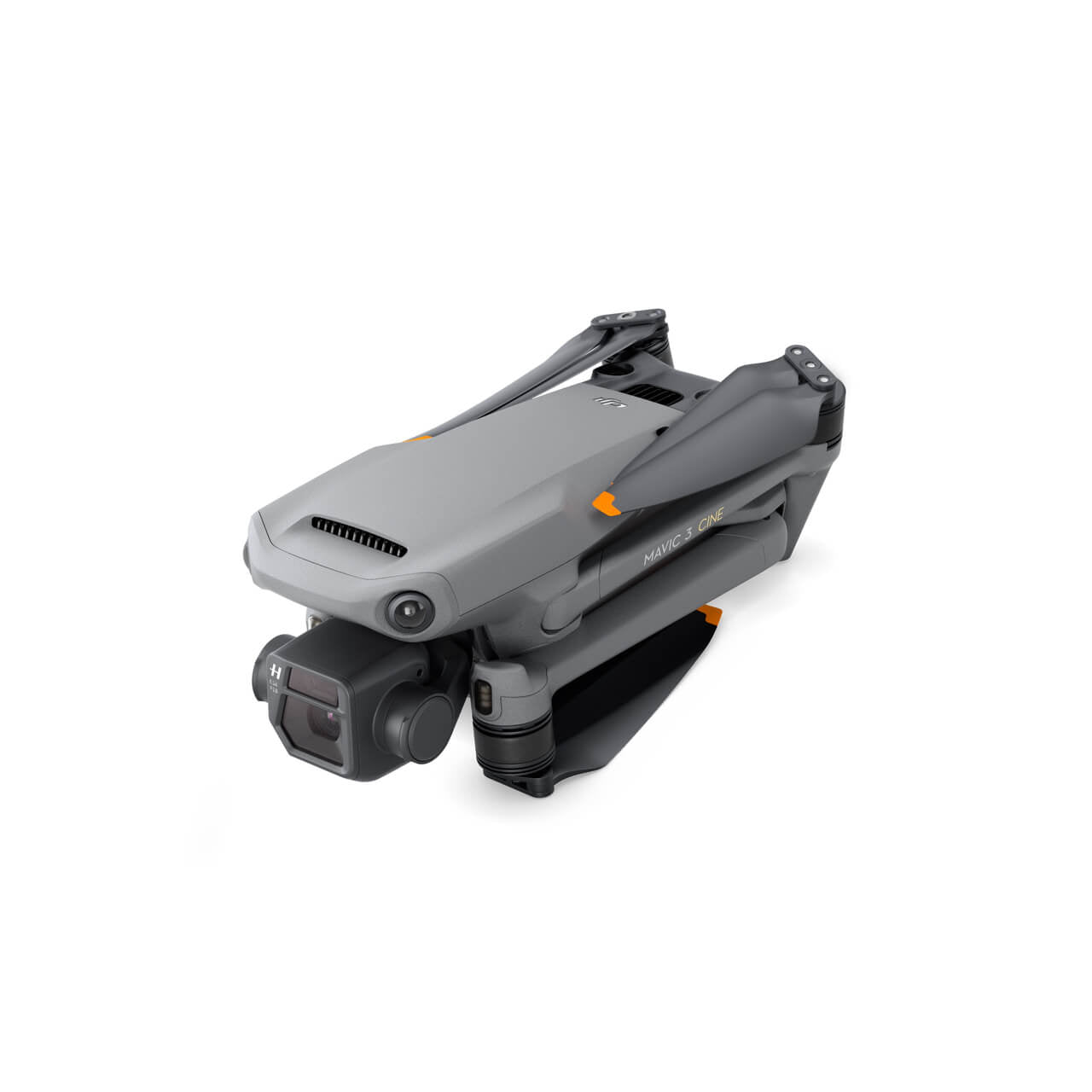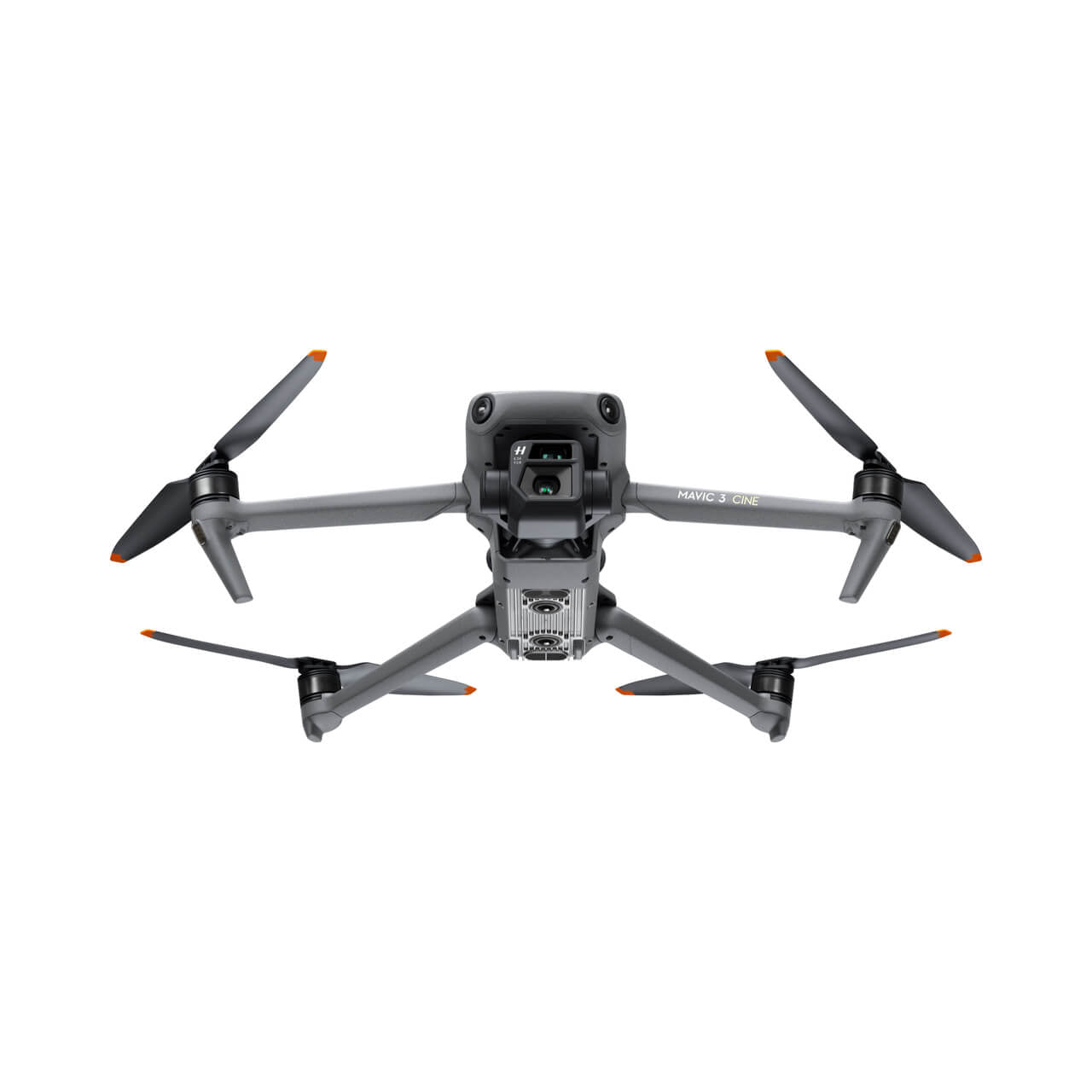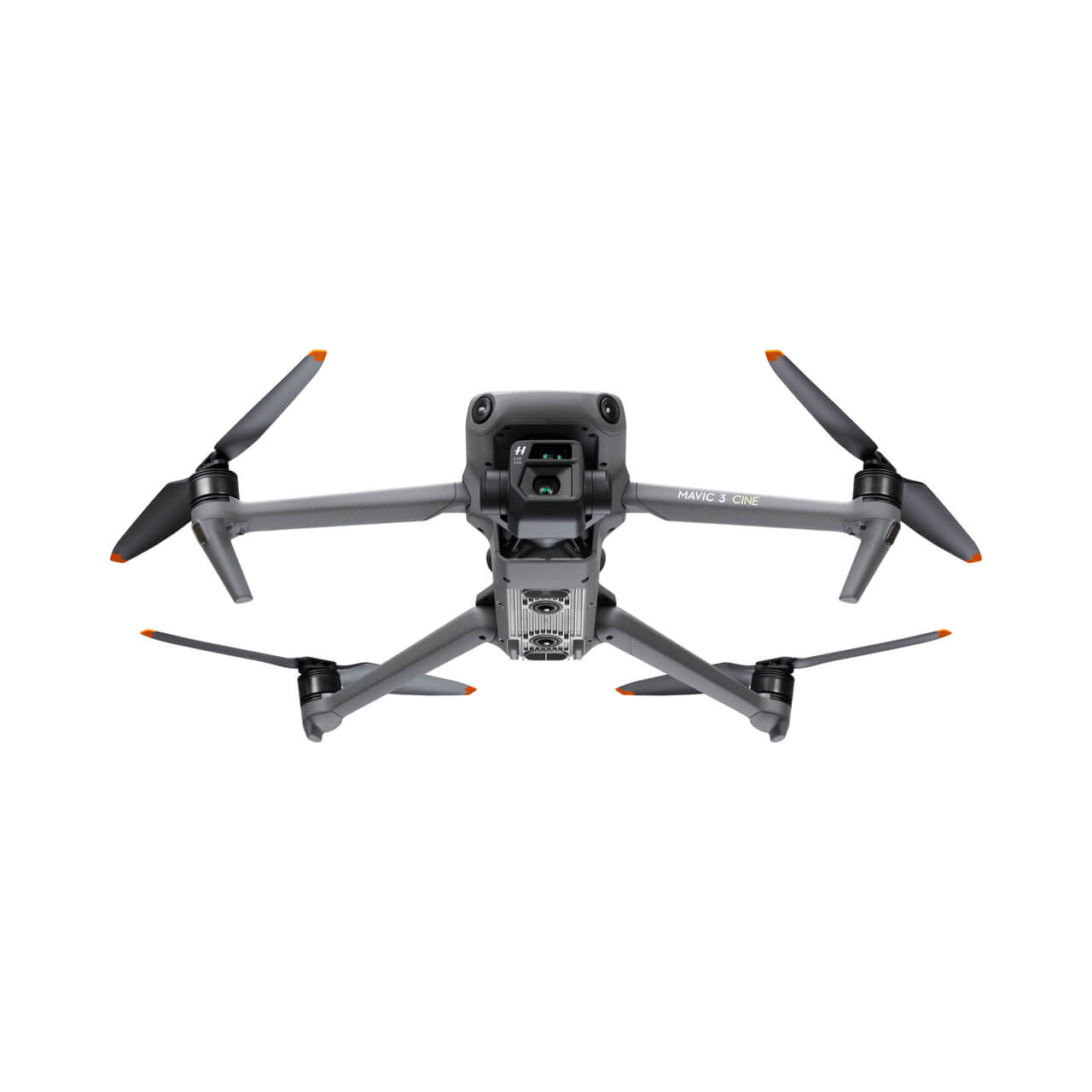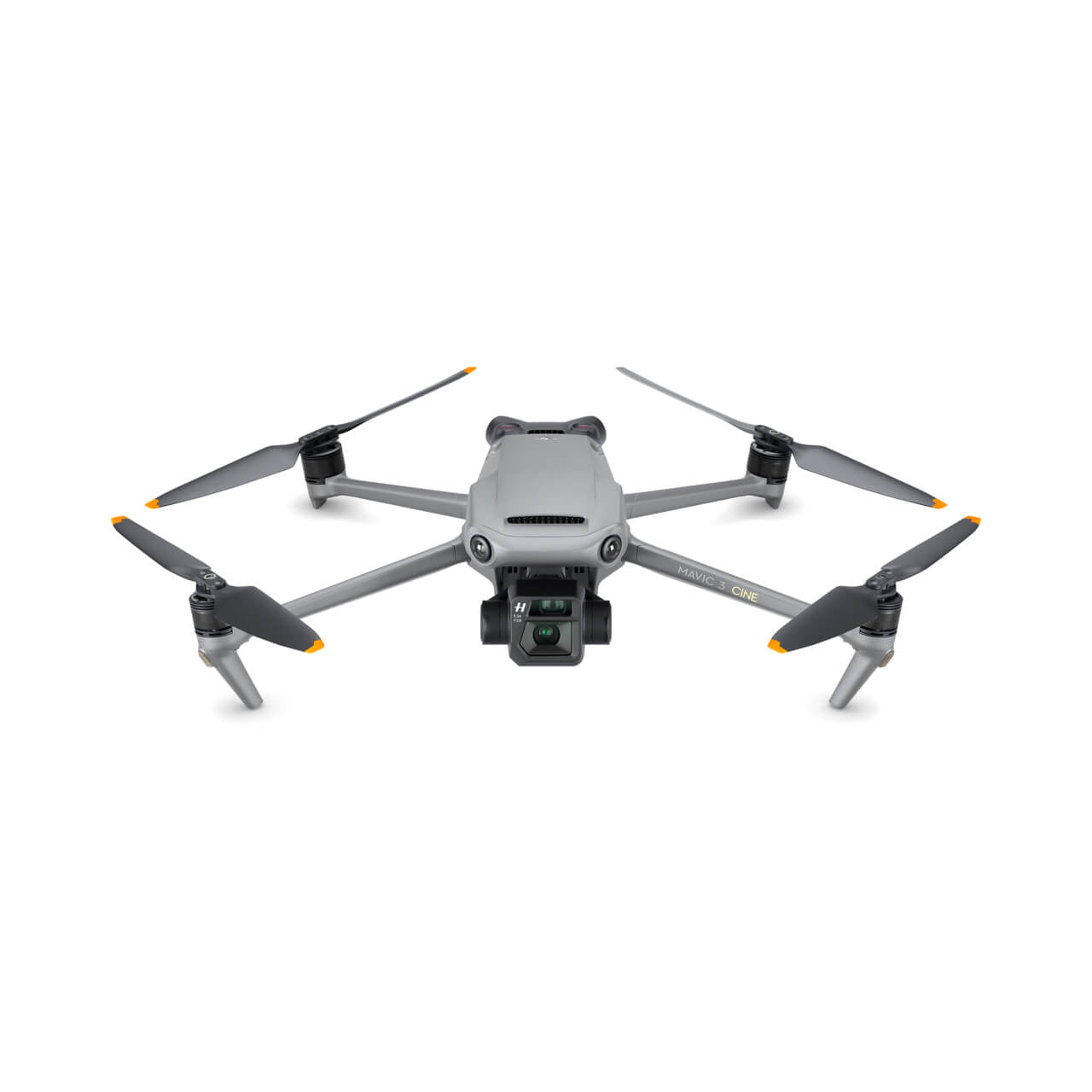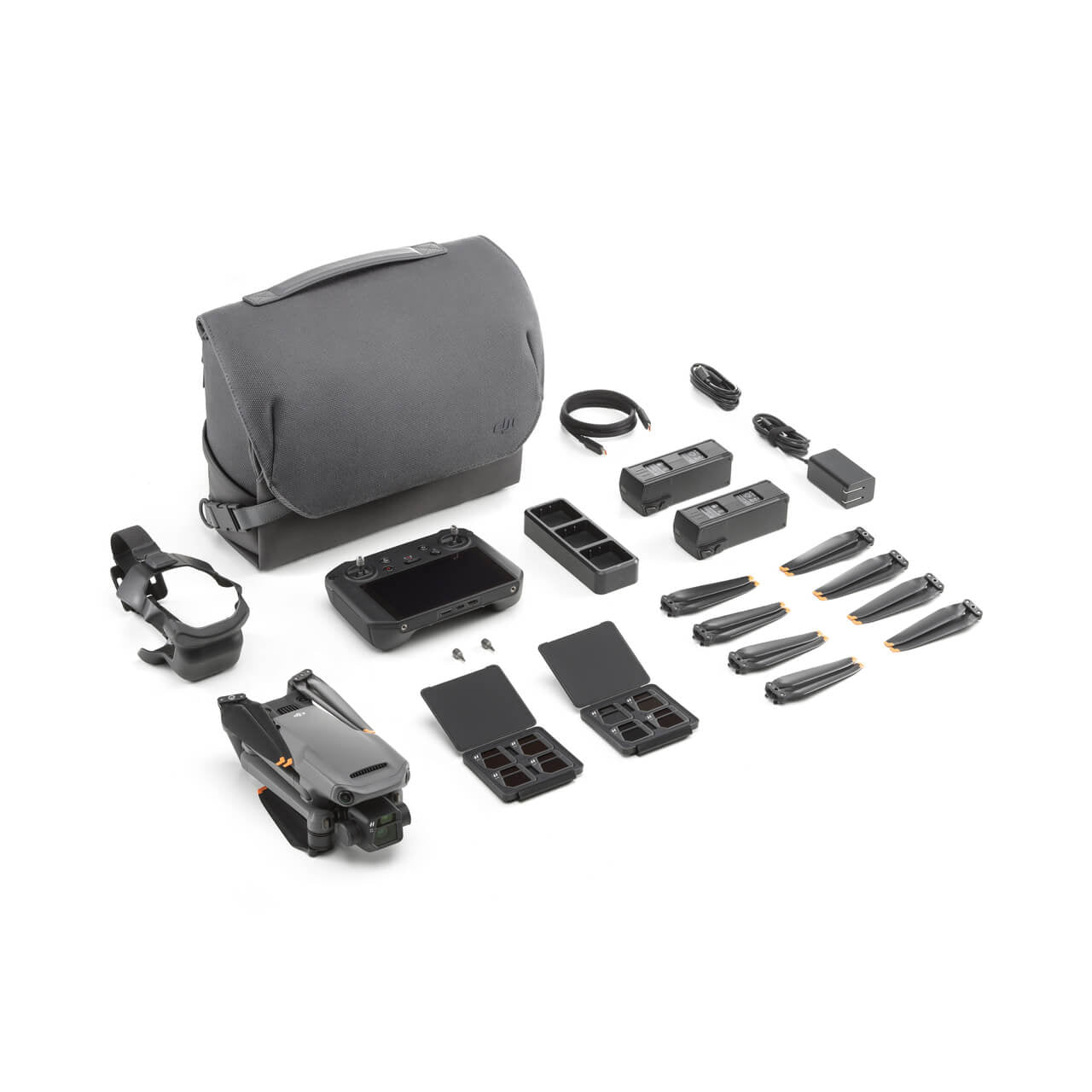 DJi
DJI Mavic 3 Cine Premium Combo
Well its here folks, DJI have unveiled its latest flagship drone, the highly anticipated Mavic 3. 
Credited with putting "Imaging Above Everything," the Mavic 3 features a dual-camera setup that includes a massive 20MP 4/3" Hasselblad sensor capable of shooting up to 5.1K video, as well as a 12MP tele lens that shoots 4K video and offers up to 4x digital zoom. Those impressive camera stats, combined with an overabundance of flight features and modes, hint that DJI's newest flagship might just be the greatest prosumer drone ever made.

One Drone, Three Models
Unlike its predecessor, the Mavic 2, the new Mavic 3 comes in three different flavours: a base model a fly more combo and a "Cine" version. However, unlike the Mavic 2, which made users choose between two distinct models (Pro and Zoom), the differences between the Mavic 3 variants aren't nearly as dramatic—no flight FOMO here. In fact, the only conspicuous distinctions between the three flavours are that the Cine supports an additional video format, Apple ProRes 422 HQ, and comes with 1TB of internal storage, versus the base model's 8GB.
Imaging Above Everything
Although the Mavic 3 boasts some of the most impressive performance specs we've ever seen in a consumer flyer, there's no question its most eye-catching feature is the camera. The Mavic 3 features two cameras. The primary shooter is a 20MP 4/3" Hasselblad sensor, with an adjustable aperture and the ability to capture video up to 5.1K/50 fps. The secondary camera is a 12MP telephoto that shoots in 4K/30 fps and supports up to 4x digital zoom and 28x "hybrid" zoom.
The Better You Look, the More You See
Along with the new camera setup, the Mavic 3 also features several software and design enhancements that boost its performance capabilities across the board. Included in those enhancements is the Mavic 3's omnidirectional sensor array, which allows the Mavic 3 to see its environment better and ensure a collision- and crash-free flight—even in environments with lots of obstacles.
Arriving in store either next week (commencing the 8th Nov or the week after commencing the 16th).
Taking pre orders on a first come first basis.